TourGo Triple Production Storage Flight Cases
TourGo custom flight case is a custom built flight case designed to protect your equipment whilst on the road. This flight case is designed in house by our design team and manufactured using Penn Hardware with ultra strong hexaboard panels.
Our sales team is always on hand to discuss your requirements if this flight case spec does not meet your needs.
TourGo offer a life time guarantee on custom built flight cases.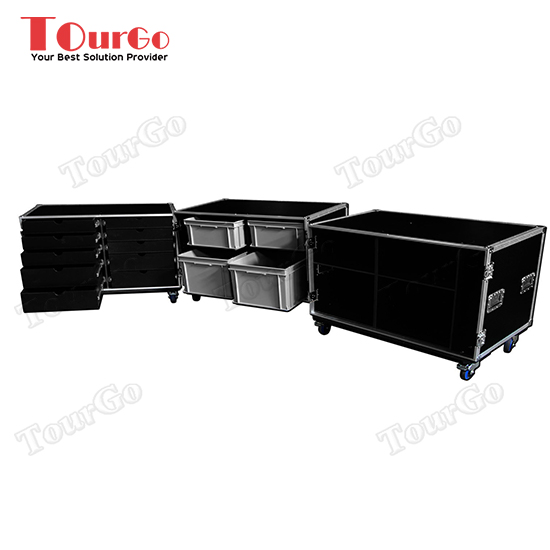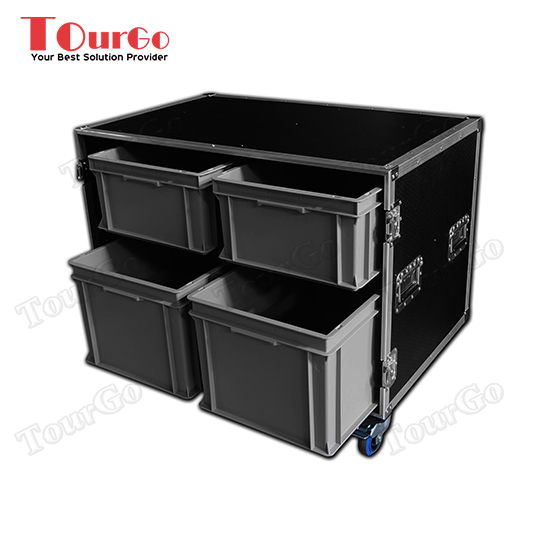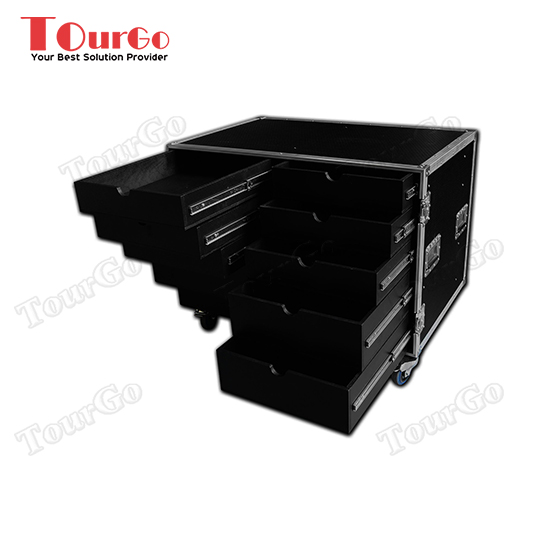 Type: Removable fronts (all 3)

Int Dims: x3 at w974mm x d624mm x h781mm

Ext Dims:

terial: 9mm Hexa Board (all 3)

Heavy duty Penn Elcom fittings

Castors: 100mm Castors fitted (x2 brakes)

x1 with built in x10 drawers

x2 with x4 grey containers